Hear Ronny North's "Permission to Land":

Ronny North is available for product consultations, recording sessions, sideman gigs, private instruction, and media events. If you would like to use Ronny on your next project, please contact us at ronnynorth@ronnynorth.com.
Check out Ronny at the following sites:
Check out Ronny's new single "Seven Dollar Cool" on iTunes, etc... in July 2015 with the full CD Substanially Less Fun scheduled to drop in August 2015!!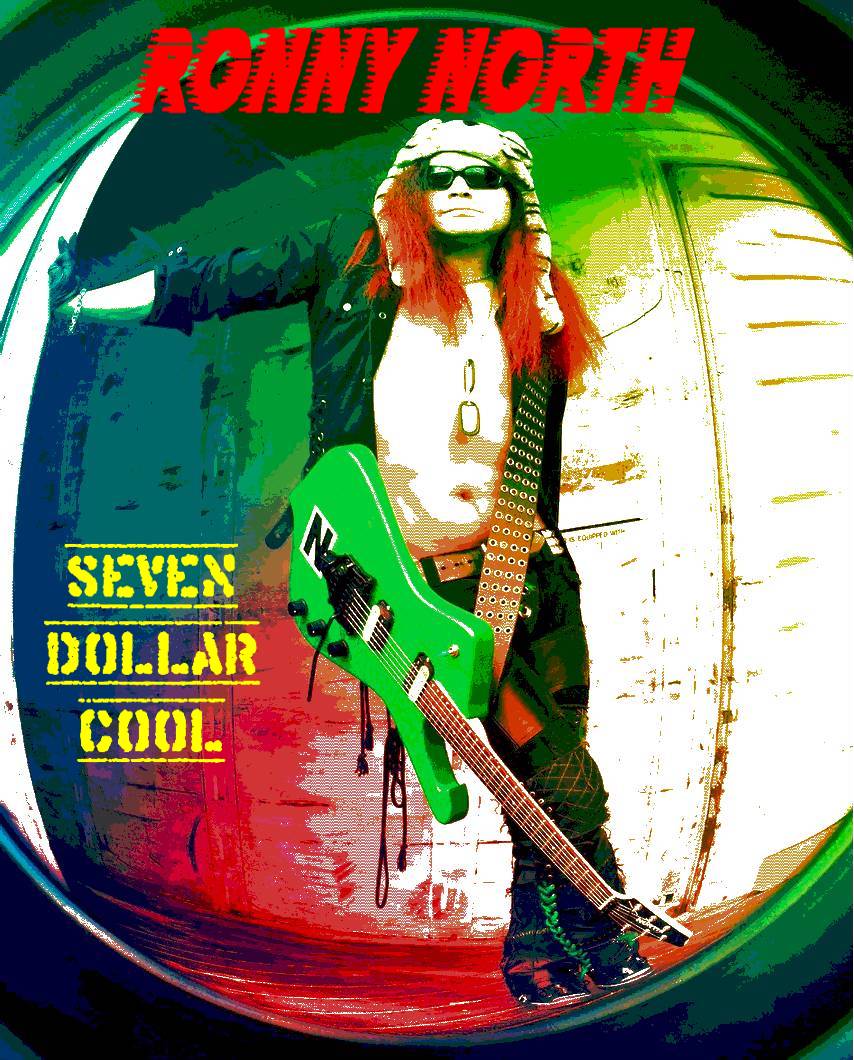 Upcoming Shows and Appearances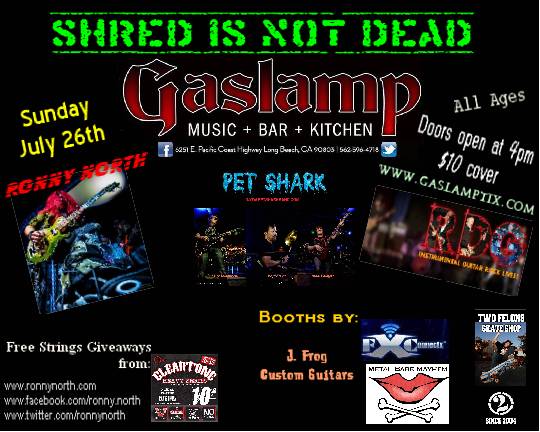 June 2015
Saturday, June 27th @ 10am
Nascar MAVTV 500
Auto Club Speedway
9300 Cherry Ave
Fontana, CA 92335
July 2015
Thursday, July 9th through Saturday, July 11th
Summer NAMM 2015
Nashville Music City Center
700 Korean Veterans Blvd
Nashville, TN 37203
Ronny will be playing daily for his sponsors and his band will be playing one of the after-show NAMM events.
Sunday, July 26th
Shred is Not Dead - An Afternoon of Rockin' of Instrumental Guitar Music!
Gaslamp
6251 E. PCH
Long Beach, CA
Doors open at 4pm.
Also performing is Pet Shark, RDG, and Special Guest Xander (Alexander Sack).
Quotes about Ronny North
"Ronny's one of those rare cats who can lay down a dumb rock rhythm and shred like a mother." - Michael Molenda, Guitar Player Magazine Editor-in-Chief
"I recently checked out Ronny North's guitar playing online and was blown away by his technique and skills. He is a true 'Shred Monster' in every way. His dexterity combined with star stage persona makes him uniquely original!" - Frankie Banali, Drummer of Quiet Riot
"Ronny North is one of the most gifted guitar players of our time. His tone, touch and approach to the instrument is simply masterful. You won't find a more dynamic guitar player with so much range in the music industry today." - Nick Friese, Guitar Jam Daily Magazine
"Ronny is truly the most unique guitarist I've ever heard. And Ronny is a great guy to work with." - Jody Page, President of Stage Magic (Pedal Snake Products)
"Ronny's got the unique ability to combine catchy melodies, fretboard pyrotechnics, and standard rock grooves and make them his own; his chops are never on display without serving the song… delightful listening." - Rick Gagliano, Hohner Guitars/Laney Amplification Products Manager
"Ronny North is an awesome performer and he really puts his heart and soul into the shows that he does. He put on a great show at our Stand Down event for Homeless Veterans. This is one guy who supports our Troops and Veterans and gives back via his Music and performance." - George R. Smith, US Vets-Compton Case Manager
"Thank you again for coming and blessing us with your talent. The Veterans loved and so greatly appreciated it. YOU ROCK!!!!!!!!!!!!!!" - Bromwell Reid, US Vets-Los Angeles Clinical Case Manager
"#NowPlaying @ronnynorth "Light" Ronny is the BEST guitarist I have ever heard! Hear for your self www.reverbnation.com/ronnynorth #ArtKNB" - from David Stokes @Direct_Audio 12:37 PM - 05 Sep 12 via twitter
Videos of Ronny
Ronny North Interview on Tortoise and The Hare Experience Show
Ronny North Live at Rockin' Rag's All-Star NAMM Jam 2013
Big Bends Nut Sauce - Artist Series: Ronny North
| | |
| --- | --- |
| Ronny North Live at the Brixton, April 28th, 2012 | Ronny North Live at Tropics, January 26th, 2012 |
| | |
| | |
| --- | --- |
| Ed Roman - Guitar King | "Tomorrow is Burning" Video |
| | |
| | |
| --- | --- |
| RONNY NORTH DAY - FOX TV NEWS | "Race With Me" Live at AutoClub Speedway |
| | |
| Ear Candy Cable Show, January 8th, 2009 | Flashrock Live December 28th, 2008 |
| | |